Celebrations by Send a FREE Online Greeting / Invitation to a friend or loved one, click here.
Online Party & Gift Superstore Home

|

Invitations

|

Judaica Store

|

Party Planning Fine Jewelry

|

Wedding & Event Center Music and Entertainment


*Please view our Categories below (Kindly Scroll Down).




Shalom and Welcome to the MazalTovPages.Com Judaica Store and Party Planning Services. Let us be a part of your Celebration by helping you make your Shopping & Party Planning easier with our one-stop shopping. "Mazal Tov" on your upcoming simcha (special occasion)!


Tel: (954) 894-8775
Fax: (954) 416-6684
E-mail: Info@MazalTovPages.com
Monday - Friday 10:00 A.M. - 5:00 P.M. (Eastern)


Quality, Selection, Service, Convenience!
As per our customers' comments: "We have the biggest and most beautiful Judaica Store Web Site on the Internet."
Please visit our Customer Feedback Page.

*MESSAGE BOARD*

For more information, news, and/or important messages about our company, such as business holiday closings, etc.., click here.
PARTY PLANNING
CATEGORIES:
Judaica Store - Main*
Bar/Bat Mitzvah
New Baby
Wedding/Anniversary
BEAUTY SALONS
CATERING/RECEPTION
DECORATORS/FLORISTS
INVITATIONS/PRINTERS*
LIMOUSINE SERVICE
MATCHMAKERS
MUSIC/ENTERTAINMENT*
PARTY PLANNERS
PHOTOGRAPHERS/VIDEO
SHOPPING/GIFTS
SYNAGOGUES/INSTITUTIONS
TRAVEL/HOTELS

Music & Entertainment


Tzipi - International Singer
Florida
Tel: (305) 343-9568
www.Tzipi.com

Become mesmerized by Aisha....

Aisha Ismail
Florida
Tel: (786) 277-4233
Oriental Dance - Extravagant Costumes, Special Occasions, Weddings, Corporate Affairs, Batchelor/Batchelorette Parties, Great Fun & Entertainment.

Rhythm of the Night
Florida
Tel: (305) 932-7228
Bpr.(305) 217-4722

Lior Bar (D.J.)
Florida
Tel: (305) 469-6600


Tekiah Orchestras & Entertainment
Florida
(305) 653-1966
(888) 699-1966

Dance Around the Globe w/Moishe
(954) 963-6608

Custom Acrylic Sign-in Boards, Albums, Party Gifts/Favors,
click here.


We have a full designer collection line of beautiful bridal accessories, favors, keepsakes, costume and gold jewelry, tiaras, headpieces, evening bags and money holders, gloves, garters, flower baskets, ring bearer pillows, place card holders, wedding party gifts, etc... Please visit our Bridal and Special Occasion Accessories Section.
Please click here to find answers for Frequently Asked Questions about Invitations.

Click here for Helpful Hints & Great Ideas to help you plan the perfect Wedding Day or Party.

WE DO ENGRAVING & CUSTOMIZED PLAQUES. CONTACT US FOR DETAILS

Please click here to buy
our Gift Certificates.

You are very important to us. We will always treat you with respect & care.

We take great pride in our top quality merchandise, special customer care & prompt service.

Having or had a Simcha, let us wish you Mazal Tov on our Simcha Announcement Board. It is absolutely FREE and we will keep it on for 30 days. Simply fill out the announcement form by clicking here and submit it to us for our approval.

This site is best viewable in Internet Explorer 4.0 and Netscape 6.0 or later - Enjoy.


**We can calculate your Hebrew birthdate or any Hebrew date for you, if you would provide us via e-mail with your secular birthdate, or any secular date & year, for which you would like to find the corresponding Hebrew date.

Check out our specials page, where you can find huge discounts daily. Please click on the Sale Specials link throughout our site.
ITEMS ADDED DAILY!

Would you like to have your products & services listed with us? Click here to read about the benefits of advertising with our company. Submit your company information via our COMPANY
LISTING FORM.

We accept American Express, Visa, Mastercard, Discover and Pay Pal. If you have a Pay Pal account simply go to www.PayPal.com and send funds for the amount of your order to our email address: orders@mazaltovpages.com

CloseoutsTrading.com
GLOBAL MARKETPLACE
Wholesale & Retail, click here.

Contact Us:
Tel: (954) 894-8775
Fax: (954) 416-6684
E-mail: Info@MazalTovPages.com
Monday - Friday 10:00 A.M. - 5:00 P.M. (Eastern)

*No returns on custom, printed, personalized or special order items. *Prices are subject to change without notice.

*WE WILL NOT BE UNDERSOLD!
If you found an item on our site that you have seen cheaper somewhere else,
contact us and let us know. Please provide us with the business name, web
address and item # and we will do our best to either match or beat that price.
(*Certain exclusions apply. Not applicable on previous purchases or orders.)


Candy Wrapper Store - Personalized HERSHEY'S® Candy Bar wrappers for weddings, bar/bat mitzvah, birth announcements, birthdays, or any sweet occasion!

Send a FREE Online Greeting / Invitation to a friend or loved one, click here.
Please sign our Guest Book, click here.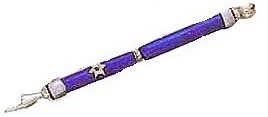 Back to MTP Main Categories Page

Home - About Us - Invitations - Judaica Store - Party Planning Services - Advertising Benefits
Contact Us - Disclaimer - Privacy Policy - Merchant Policy

Web Design by Irene N. Designs. Please contact us for more information.
Please click here to view inspirational work written by the site's president.

Copyright © 2000 - Present MazalTovPages.Com, Inc. All Rights Reserved.